Astrology.vn - Its discovery by Sir William Herschel on March 13, 1781, added a new factor to the problems of Astrology, and incidentally widened the horizon of observation of planetary influence upon human life. Inserting the planet into the existing horoscopes, revealed that Uranus had been the previously inexplicable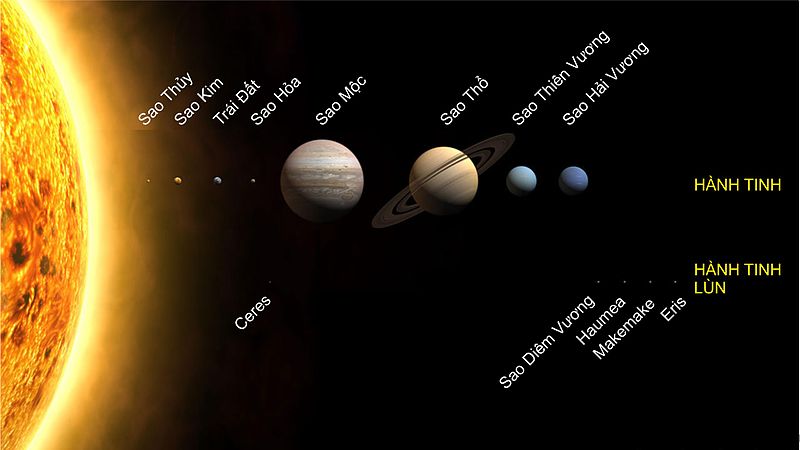 cause of violent dislocations, fractures, separations, mental disturbances and deaths. With its discovery there came a new interpretation to the old phrase "by visitation of God." Herschel called it Georgium Sidus, but England continues to use the name Herschel - from which derives the symbol although the rest of the world adopted the name Uranus by which Bode referred to it in 1783. Astrologers had long speculated upon its existence, referring to it as Ouranos. It is sometimes called "The cataclysmic planet."
The astronomers' symbol is one of the few cases in which astronomers and astrologers fall to employ the same symbols.
As its Equator is inclined by 82° to the plane of its orbit, the regions of perpetual day and night reach to within 8° of the Equator.
Its satellites are:
...............Disc. ..Sidereal period...Magnitude..Diam.
...Ariel.......1851.......2d 12.489h.........16......560
...Umbriel.....1851.......4d  3.460h.........16-17...430
...Titania.....1787.......8d 16.941h.........14.....1000
...Oberon......1787......13d 11.118h.........14......900
Chiêm Tinh Học – ASTROLOGY.vn - About us
This email address is being protected from spambots. You need JavaScript enabled to view it.
Bài liên quan: Solar System  >> Solar Astrology  >>  Solar System Bodies: Sun   >> Solar System Bodies: Earth - Moon  >>  Solar System Bodies: Mercury - Venus  >>  Solar System Bodies: Mars  >>  Solar System Bodies: Jupiter  >>  Solar System Bodies: Saturn  >>  Solar System Bodies: Uranus  >> Solar System Bodies: Neptune & Pluto